Equine Facilitated Human Development is an emotionally rich and intensely personal process. It works for dedicated teams and people who want to individually or collectively develop their thinking, resolve conflict, inspire each other and generate new possibilities. The outcomes are both dramatic and transformative.
All of our workshops offer a safe and challenging learning experience, with horses living naturally in a free-ranging herd. Our four-step process has been developed to ensure greater success in the outcomes for the individual, team and organisation as a whole.
Each workshop is led by a fully qualified EFHD practitioner and coach. They are all
human development and change consultants with experience across the fields of depth psychology,
trauma & PTSD, family systems, leadership/systemic structures and equine ethology.
The work we do can be deep and profound; challenging yet
emotionally rewarding. To get the most from our workshops,
it's important you arrive fully awarethat our focus is on
authentic human development.
 
Sun Tui
Co-Founder, Inspired Change
Before the workshop:
Diagnostics
To make the most of your time at the workshop,
we carry out a diagnostic phase to establish the
needs of individuals (whether in a team or not) and the team as a whole. This helps us understand where everyone is on their journey: where there is alignment
or conflict; uncovering strengths and weaknesses;
and defining goals and motivations.
After the workshop:
Follow-up review
Following your on-site workshop, we will meet
with you (and your team) to discuss your experience, learnings and the implications for up-skilling and
further development. We can also discuss the
opportunity for further coaching on an individual
or team basis.
During the workshop:
Observation and experience
Using a combination of practical exercises,
observation and classroom learning you will work
with the horses to expand your emotional intelligence
and non-verbal communication skills in order to effectively apply these in all aspects of life
and the workplace.


 
After the follow-up:
Report and implications
We will provide you with a report which will
identify growth edges and opportunities for transformation at an individual, team or organisational level as well as ways the EFHD approach can
support your ongoing development.
The skills we'll help you will master
Leadership
Everyone has the capacity to be a leader.
Our workshops will help you frame what leadership
means for you, offering personal insights into your own relational capability and the ability to develop the fundamental skills needed to be an inspirational
and effective leader.
 
Teamwork
In the wild, a horse's survival depends on being
in a herd, and everybody within that herd working
as part of a team. Every one has a natural hierarchy
and each horse will have a role to play, much like
in our own working lives. By partnering with a
horse you will hone the skills and behaviours for
effective teamwork from the masters of co-operation
in a unique and memorable way.
Communication
The horse is a master of non-verbal communication.
With only 7% of human to human interaction
coming through words, our workshops will help
enhance your power of observation, communication
skills and your ability to build and maintain
authentic relationships.
Trust
Sometimes we are not aware that the image
we portray on the outside is not the same as the
one we feel on the inside. Horses excel at seeing through these masks to our true self. They ask for honesty.
They do not judge. They just want to know they
can trust you. Working with horses will help you find
the strength to be authentic and learn to be
fully present in the moment.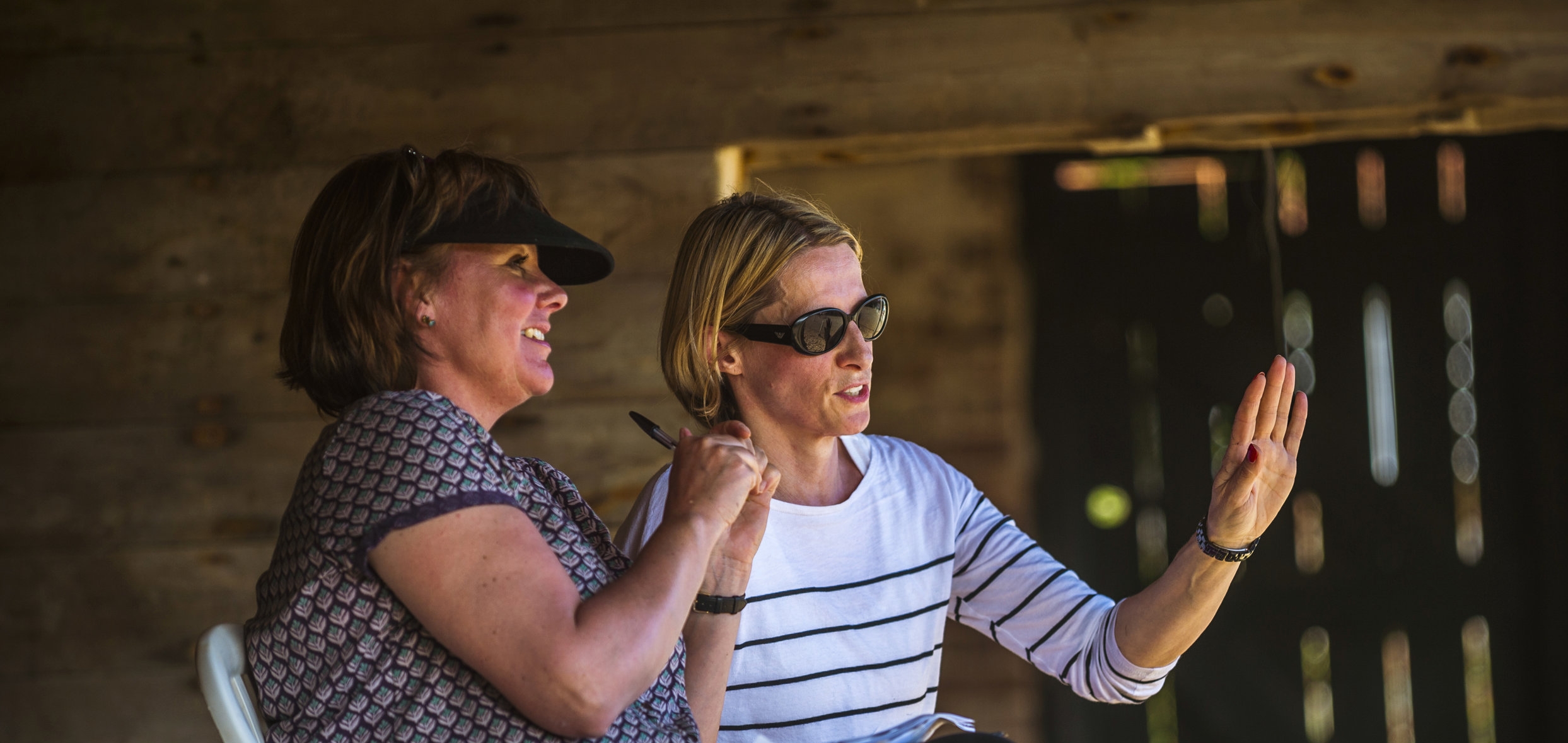 We help people change their lives
for a living